Giving You the Best Views Since 2017
You're not ordinary. Why settle for it?
At Glass Expanse, we build awesome custom doors and windows, made in the USA, that will expand your space and blow your mind.
A word from our Canadian-turned-Texan Founder
Growing up in Canada, my experience in the construction industry involved a lot of physical labor and long summer days.
It was work you were proud of – working with your hands to build beautiful homes for happy clients.
My respect for craftsmanship grew as I worked in different trades in countries worldwide. I was fascinated with the organized and meticulous contractors' products and services.
When I entered the door and window industry, I was motivated to design a company focused on functionality and aesthetics. I wanted to give the contractors and customers something they would love to share with clients, friends, and family.
As Glass Expanse grows, we hope to create products that are unique in function and form. We want to manufacture products that push boundaries and stand apart from the ordinary.
We stand behind the work we do, the product we create, and all the people we are proud to call team members.
We look forward to working with you!
Adam Conley | Founder
Uniquely Manufactured For Dreamers Like You
Unique Product Design With You In Mind
We're rethinking how windows and doors should look in our homes. Our engineers prioritize design to deliver you the sleekest system.
Our patented hardware is developed from our design-first mindset, completely re-imagining how doors and windows integrate into our homes. Each part has been uniquely engineered and custom-made to give you long-lasting use that won't go out of style.
Sleek Functionality For Better Views and Expanded Space
Ultra-thin frames go practically unnoticed, so your expansive views can steal the show. We've built our system with a slim lower track, allowing for seamless transitions from room to room. And with independent panels that glide effortlessly across the track, you can feel confident to open an entire wall and bring the outside in – whenever you want.
Even if your home settles and things shift, our system gives you the power to make slight adjustments quickly and easily without calling another contractor.
Versatility That Brings Beauty To Any Space
Our systems are meticulously hand-crafted to integrate into any patio, office partition, or vacation home. Our one-of-a-kind slide-and-stack systems open up any – and every – space. Whether you want them open, shut, or somewhere in between, our flexible system gives nearly unlimited possibilities for opening and closing your space.
A Brand Driven To Delight Our Customers
You have direct access to the manufacturers based in the US, with an incredible team that is genuinely excited to help you with any questions or concerns you may have. We've crafted an easy-to-install, modular system that looks as beautiful as it is functional.
Whether renovating or building new, you can be confident that you will have the resources and support to get the project done right.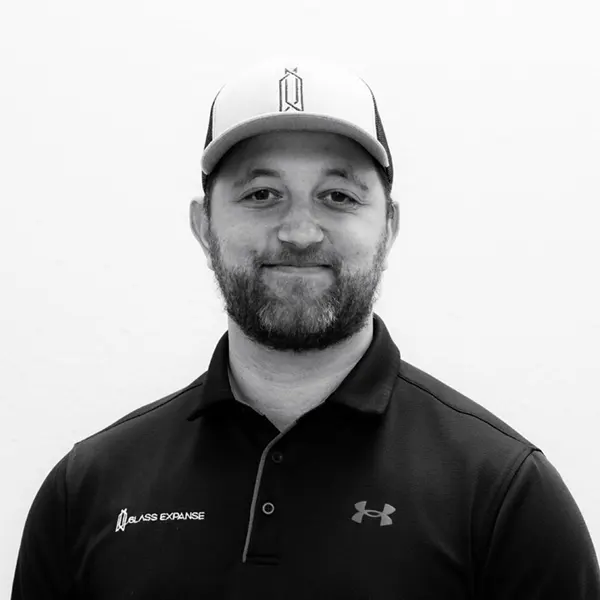 Casey Stoker
Director of Production
Casey graduated with a degree in Mechanical Engineering from Baylor University. He worked in the mechanical engineering field for 5 years before moving to Japan. While in Japan, he and his family started a school that he then taught at with over 100 students. He returned from Japan and has worked at Glass Expanse learning the product inside and out and is now responsible/accountable for the quality of consistency of all Glass Expanse production.
Glass Expanse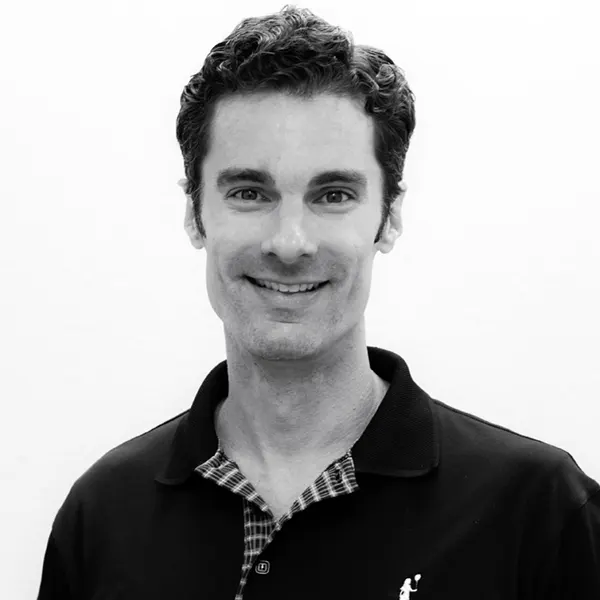 Daniel Palmer
Director of Marketing
Daniel Palmer, a Temple, TX native, has over 20 years of experience in marketing. Daniel's drive to help small businesses thrive led him to take on the fractional marketing role at Glass Expanse.
His expertise spans growth strategy, StoryBrand messaging, marketing leadership, and brand positioning.
Beyond work, Daniel, happily married to Caroline with two kids, Elijah and Abigail, finds solace in playing music and following the Texas Rangers.
Glass Expanse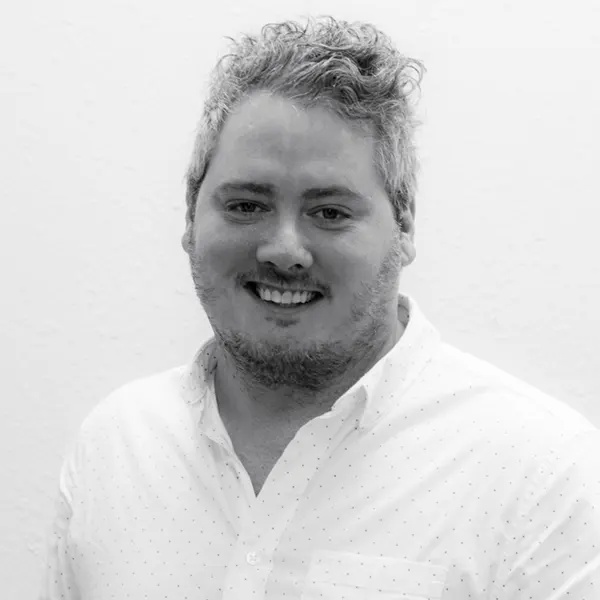 David Hilburn
Director of Sales
David specializes in accelerating business growth. With a background in sales, marketing, and leadership, he is a seasoned professional who has played pivotal roles in various high-growth organizations.
Though originally from Florida, he possesses an MBA from Manchester, England and now resides in Colorado.
His journey includes working for industry-leading highly technical companies, overseeing all things growth. David was drawn to Glass Expanse because of their beautiful product and commitment to absolutely thrilling their customers.
Glass Expanse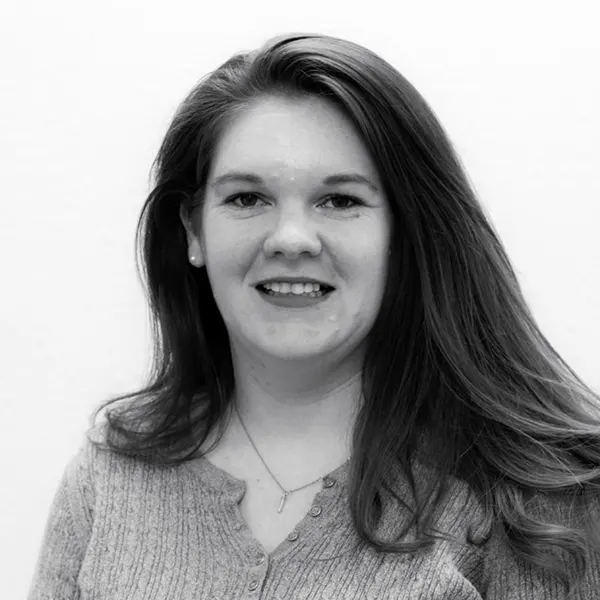 Jammie Shannon
HR Coordinator
With over 10 years of leading and supporting various HR initiatives, Jammie has been an influential partner and advisor for all levels of leadership and employees.
Her mission is to attract, develop, and retain the best talent and to create a positive and engaging work environment that aligns with our company's vision and core values. Jammie is passionate about making an impact on an environment and culture where others feel safe to pursue their goals that foster growth and collaboration.
Glass Expanse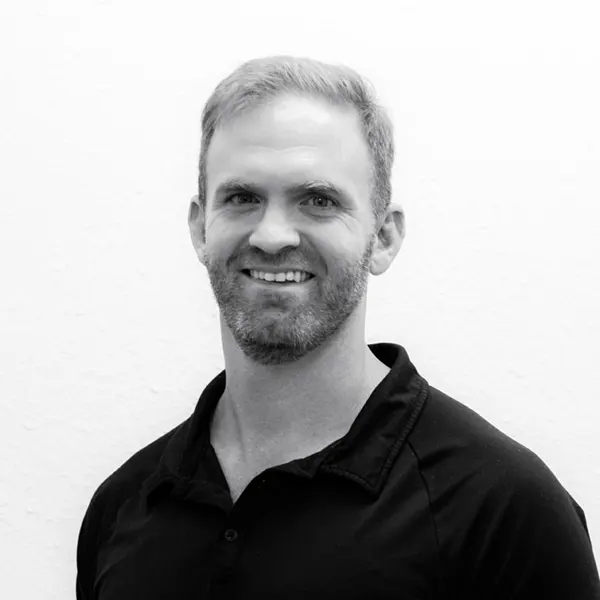 Nate Sloan
CEO
Nate Sloan has a background in banking, finance, and business ownership. Originally from West Houston, Nate graduated from Baylor University in 2010 and has lived in Waco ever since. Nate is also a graduate of The Southwestern Graduate School of Banking at Southern Methodist University, class of 2017.
Nate's relationship and history with the owner of Glass Expanse, as well as his fascination with manufacturing and the awe-inspiring Glass Expanse product, drew him out of banking and into a leadership position with Glass Expanse.
Glass Expanse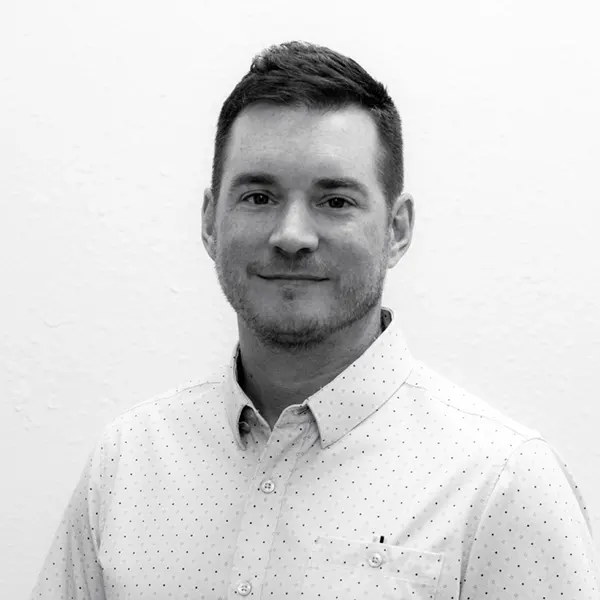 Adam Conley
Founder/Owner
Adam started a company to make beautiful doors.
Adam grew up in a construction family and has owned several trade service companies prior to starting Glass Expanse. His technical understanding of building science and mechanical engineering is a unique blend that helps him create simple and beautiful products that fit seamlessly into projects around the world.
He brings positivity and enthusiasm to the team and is always ready for a new challenge.
Glass Expanse
Be Thoughtful
The ability to work in a way that makes our actions and words easy for others to understand.
"Being thoughtful when faced with a challenge to find a simple, repeatable, and scalable solution."
Be Real
Have the integrity to do what you say you will do and to be who you say you are.
"Have the humility to know that we aren't perfect, but the confidence to be who we are and the integrity to do what we say."
Be Transparent
Be honest in all conversations.
"Be transparent with yourself and others by being honest, clear, and fair."
Be Inspirational
Be patient to teach, humble to give others credit, kind in our words and actions, and care about the people first.
"Inspire those around you by first caring, then understanding, and then bring the best out in others and celebrate their success."